If I Stay Wiki is a wiki for the young adult fiction Gayle Forman. The book is about a girl Mia Hall who gets into a car crash and has to make a decision that will change her life. Please notice that there may be some either big or small spoilers and although we cannnot stop users from spoling, we highly ask them not to. Read the policies before editing and chatting, and please respect others and report to an admin for help or if anything wrong happens. The wiki is a public website for anyone to edit, feel free to join in!
Click here for more If I Stay characters!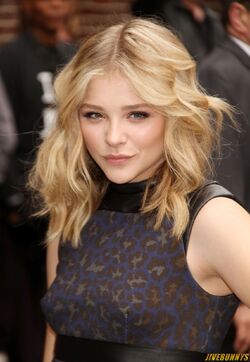 Chloe Grace Moretz
will play
Mia Hall
in the upcoming release of
If I Stay (Movie)
. The movie plot summary is, "Life changes in an instant for young Mia Hall after a car accident puts her in a coma. During an out-of-body experience, she must decide whether to wake up and live a life far different than she had imagined." The movie will be released on August 22, 2014.

Click here for more information...






"Sometimes you make choices in life and sometimes choices make you."
What did you think of the If I Stay Movie?

Loading RSS data...

Create blog post
Hey there!




I've been very inactive lately and as much as I'd love to blame it on school (which is true) it'd be way too cliche. So I'll try to edit and update pages more often as compared to before. 




Yesterday, I'd decided to take a break from all the…

Read more >

Hey there fellow fans of If I Stay!




How have you guys been doing? I know I'm a few days late but the movie finally premiered! (Yay!)

Have you guys seen it yet? Or has it not released in your country yet? Comment it all down below. :)

Anything else to s…

Read more >

Hey there fellow fans of If I Stay! 

I'm Admin Fish. As soon as I read this book I decided that it needed its own wiki. And as the movie is releasing soon, the fanbase will grow larger. 

I'm really excited for the movie. For all of you fans who haven'…

Read more >
See more >